Best Local Painters In Saint Louis Missouri
December 7, 2022Uncategorized
Best Painters in and near me in Saint Louis, MO. Residential painting. Commercial Painting. Interior Painting. Wallpaper removal. Cabinet painting.
If you are looking for the best painters in and near St. Louis Missouri you are NOT going to find them contacting the wide range of lead generation companies like Angie's List, Home Advisor, Networx, Yelp, Improovy and similar companies. You can have random luck hiring from the 'independently owned' franchises like CertaPro, Five Star and 360. Your best bet is always to search for and find actual contractors near you. Ask them each for the same credentials – business licensing/registration, insurance documents, pictures from five recent projects then check for BBB reviews and verify what they give you. You see all the companies I just mentioned are in the business of collecting your personal information and desire for work then SELLING IT to as many as ten contractors each for as much as $100 a pop or more. These folks make a load of money simply selling YOU to contractors. SKIP THE MIDDLEMAN. HIRE SMALL BUSINESS. HIRE LOCAL.
OR
#BBB A+ RATED St Louis Painters
Paint St Louis, LLC interior painters are here to make painting your Saint Louis house, condo, or apartment easier than ever before.
Paint St Louis, LLC interior painters are a top-rated locally operated painting service company centrally located in Fenton, MO and provide service to Fenton, MO and surrounding areas. Our professional interior painters serve both St. Louis County and most neighborhoods in the City of St Louis, Missouri as well as portions of St. Charles, Franklin and Jefferson County in MO as well as St. Clair and Monroe Counties in Illinois. Accordingly, our top-rated painters specialize in interior painting, dry wall repairs, wallpaper removal and cabinet painting services.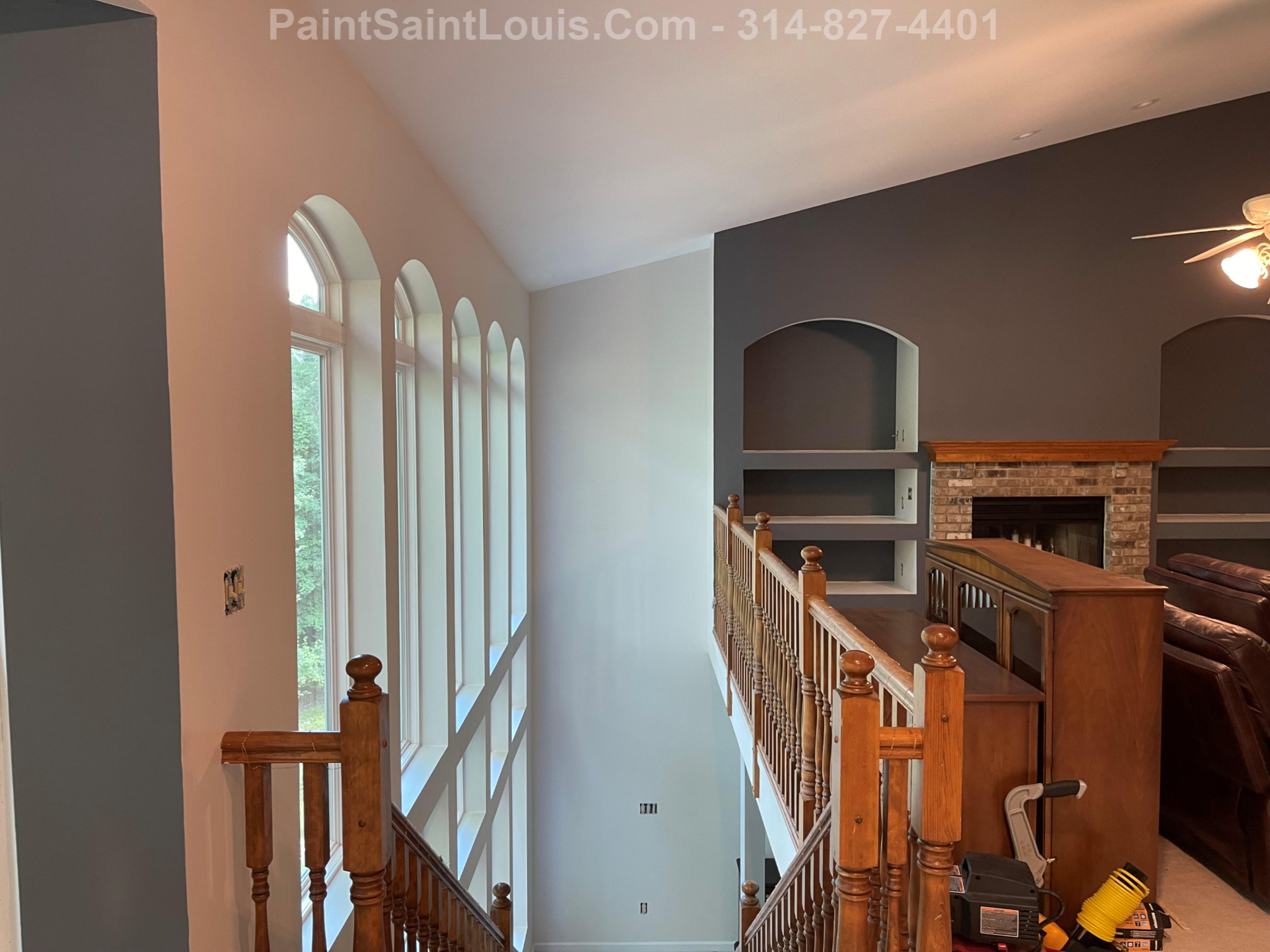 No question, we're the only Saint Louis painting company that publicly posts it's pricing structure and can give an almost solid bid before we even speak with you then unlike the huge outfits give you a one on one personal level of service. We only do one project at a time and only accept so many projects on our schedule at once. Most other outfits you find are nothing more than franchisees or out of town operations that advertise in many states and cities at once. They hire ANYONE because they are not companies but lead generation services.
From Wildwood to Creve Coeur to Belleville to Festus to Hillsboro to Union – Paint Saint Louis LLC has you covered.
We provide service to Affton, Ballwin, Creve Coeur, Downtown St. Louis, Dogtown, Ellisville, Frontenac, Fenton, Clayton, Kirkwood, Webster Groves, Valley Park, Chesterfield, Wildwood, Arnold, Imperial, Pevely, Hillsboro, Antonia, Fenton, Manchester, Ladue, Town & Country, Union, Pacific, Washington, Gray Summit, Villa Ridge, Waterloo, Columbia, Dupo, Belleville and other local towns.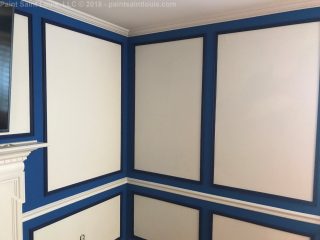 Need help with choosing colors for your next painting project? Sherwin-Williams offers IN HOUSE color consultancy services at a 50% discount through our company!
As fully-insured and certified house painters we are quality-focused professionals that are keen on communication and customer service. Paint Saint Louis, LLC offers easiest way to paint your home, condo, or apartment in Missouri!
When it comes to getting the interior of your home, condo, or apartment painted, there are a number of things to consider.
Professional painting requires an attention to detail that separates the good from the great painters. Accordingly, the best professional St. Louis painters have an eye for the details that make for a picture-perfect finish and we have posted online well over 5,000 photos so you can see our long term commitment to quality one job after another. Unlike out of town firms that have come and gone over the years or those lead generation services Paint Saint Louis is the actual painting company you will hire – not someone through someone – and every photo and every job are jobs we completed. Many websites just use clipart but don't display YEARS AND YEARS worth of completed projects.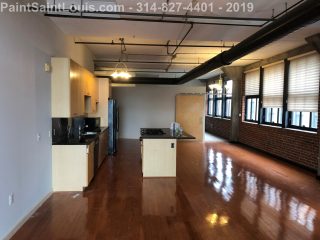 The attention to detail is important but it's also vital to use the best tools and products for the job. By using quality products there is never an issue with how the product will perform or cover and the outcomes can be very predictable. We also offer some of the most detailed quotes in the industry that include each and every surface being painted, every coat being applied, the colors, sheens and specific paint products broke down by room and then surface type. Many of our customers have been shocked to find out our online bid calculator is so amazingly close in price just using the most basic of details.
We work out all details with customers such as any repair work needed for surfaces, having work areas ready and most importantly the step by step and area by area process we will follow on the project. By planning out every detail and need in advance projects can proceed smoothly and efficiently.
Now some say that it's a desired thing to have a painting company that posts online every day. Only the desperate do that. Face it a small painting contractor doesn't have time to sit around playing online all day – once again the only painting companies I have ever seen posting every day are LEAD GENERATION companies like HomeAdvisor, Improovy, Angie's List, Networx and the long list of others who are and never will be REAL PAINTING COMPANIES.. their sole function is to pretend to be real companies to get people to call them and then they SELL YOUR INFORMATION to as many as ten painters at once most of whom they have done very little verification of. Regardless of if you hire any of them or not the lead generation company has made a cool 1,000+ off selling your info. Disgusting.
When the big companies who have done no local painting at all claim they are experts – RUN. Run as fast as you can because how can you be an expert when you don't even actually paint houses?
HomeAdvisor? Improovy? Networx? All they do is sell your info.
https://www.paintsaintlouis.com